I don't know, ok? sometimes things just pop out of my fingers before I can stop them.
So – tiger blood it is.
Because sometimes we all just need a little fierceness in our lives. we all just need to remember our tiger blood.
Exhibit A – this super fierce hat i had to make for Kaylen for her 1st grade play last week. I lost about three fingerprints from the incessant amount of hot glue it took to get those dang flowers to stick to that paper plate but BAM. There it is. FIERCE.
I had this super awesome (just pretend it was) post all written and was JUST ABOUT to hit post and my stupid computer died. And ate it. Ate my awesomeness – just like that.
I wanted to cry.
Ok not really.
but I was all the sads about it because – hey – i had finally blogged.
So i'll try to recreate it here because I have to start somewhere.
(and yes – for the record all you Captain Obvious's out there – i DO realize it's been forever since I blogged. I'm trying this new thing where I don't sit on the couch and blog all day. It's working out pretty well for me and my butt – not so much for the blog. I'm working on a happy medium.)
But seriously – i do love hearing from so many of you who miss my amazing repartee in your day. I miss interacting with you and having so many of you know all my quirky crazinesses and having you leave random messages on my facebook asking if "x problem of the day" has gotten resolved. Or if i've had any windowwill sushi lately. Or whathaveyou. So – while I am building up to the great MAW re-enactment posts – here's a quick rundown of some FAQ's for you all. And if you really truly love me you better figure out a way to actually INTERACT with me – or i will feel so horrible i will retreat into my cave of non-bloggyness again. Leave a comment, on here, on facebook, write me a message in the sky, send me a carrier pigeon, send me an amazon droid – YES DO THAT!!!!! ONE MILLION INTERWEBS DOLLARS FOR THE FIRST PERSON TO DO THAT – bring me food or cokes or in the words of Kim Possible : Call me, beep me, if you wanna reach me.
You feel me??? We understand each other? Good.
Oh and miss C – my cookie messiah – you're excused. those easter cookies were the bomb dot com. As always. Thank you love you how can i repay you?
I should probably not have consumed all that Easter candy before sitting down to write this….
But without further ado, I present – Answers to your….
FREQUENTLY ASKED QUESTIONS
1.) Yes we are all doing ok. No one has been hospitalized or even needed urgent care lately. Knock on wood, throw salt, hug a black cat, thank the baby cheebus – but we are all mostly healthy and very much alive. For the vast majority of you, this is enough to know. For those of you closest to me, you read between the lines and know that no news is usually good news, but sometimes no news means i just can't/won't put it all into words because i hate sounding like i'm complaining. Thank you for everyone who asks though – because I know it is because you care.
2.) Make a Wish was Bey-Awesome. You know I'm rarely at a loss for words – but it is going to be ultra hard to put into words the amazingness that was this trip. I want to capture it all – the good, the bad, the ugly, the scary, the frustrations, the elation… I will get to it. Soon. I promise. Maybe even this week if i get enough positive ego strokes from your reciprocal interaction with me on all things social media related.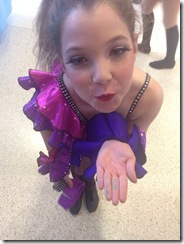 3.) Karissa's MRI did come back with no growth on her tumor – so that is GREAT news. Her pain is still there although it is more intermittent in nature now, and she is learning to handle it better so she can continue to breathe through the bad times. The kid is a fricking rock. I love her.
4.) Kendall's gut is still craptapular. Feeds are going – not spectacularly so – but we keep on keepin on, keep hoping, keep praying. It breaks my heart to press "run" on the pump knowing that it is causing her so much pain….and yet the alternative is equally as heart breaking. So I do it anyways. our whole existence together – kendall and I – has been me subjecting her to painful things in the hopes that it gives her a better shot at life. It is messed up and warped and I hate it sometimes so I just don't address it. Her gut sucks at working as a gut and there is very likely nothing on this side of heaven we can do to fix that. she also handles the pain like a champ though, which makes my hard job a little bit easier.
5.) We survived the "sleep" study last week. The chair for me to sleep in did not recline all the way, and Kendall slept with 2984 wires glued onto her head, throat and chest so – sleep was not in abundance for either of us. But hopefully her doctor was able to get the information he needed to help keep her lungs as healthy as possible. For those who don't know or understand – ever since her lungs took their massive hits last summer when she was so sick, she has these episodes at night where she just "forgets" to breathe. Now, everyone likely does this at some point, maybe not every night, but it happens. It's called apnea. It's what happens when we wake ourselves up snoring or gasping for breath. The problem with kendall is that it is happening more on one side than the other (the side that had the most injury to it last May), and when it happens it is a pretty prolonged episode that is giving me gray hairs as i have to go tearing into her room at night, sit her up, wake her up, make her breathe again. So we don't know if this is just her new baseline and she is capable of handling these episodes, sustaining them in the long run – or if we need to add pressure support (Bipap or Cpap) to her nightly oxygen. We should get a report from her doctor sometime this coming week or early next week. I'm not too worried about it – but it is good to have an idea of what her typical night of sleep is actually yielding as it may help us make better decisions about some of her daytime issues also.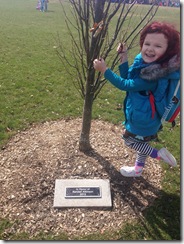 6.)I don't remember what 6 was – I just know that in my original post there were six things….i'll think of it later i'm sure.
I'm going to post this now before I lose it again.
If you have other FAQ's that I did not answer here – maybe it was number 6? – let me know and I will try to aggregate answers.
I hope you are all enjoying a beautiful Sunday afternoon with your family and friends!
Love and hugs~
Terra.