Ohhhh monday….so cruel with your 6 am wakeup calls and freezing cold weather.
I'm not ready for fall, not ready for these dark morning and dark evenings, not ready for the cold!
But i AM ready for this week, I think.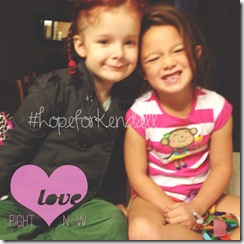 Last week was a not so fun week. Just too many frustrations and too much going on and not nearly enough sleep for me to be able to handle it all. It had it's great moments too – like being on the radio with our Special Spaces friends (twice even!), and taking the big girls to Fright Fest at Great America, and having good consistent nursing coverage, and beautiful weather for most of the week.
But overall – i'm glad last week is gone.
Our car was in the shop for almost two full weeks. Ben had to take his car so he could do his travelling for work. THANK GOD for putting good people and good friends in my life who have extra cars so I can use their mini-van to schlep my offspring around in. I mean, really, who does that? Let's someone have their car for two weeks? I'll tell you who – my best good friend does. There aren't enough words to thank her. There MIGHT be enough chocolate bars to thank her if i raid five stores around me. So as much as i want to complain about the fact that the stupid shop ordered or received the wrong stupid part and still couldn't manage to find us a loaner vehicle for TWO WEEKS – I really have nothing to complain about. By some creative bill juggling and good timing with paycheck time, we were able to pay for the repair to our car. God is good, all of the time. And all of the time, God is good.
I do not say those words lightly.
It is very very very hard sometimes to say those words. It is hard to sit in church and actually sing some of the songs we sing. It is hard to listen to Christian music on the radio because sometimes it seems so darn fluffy. and sometimes i want to scream. It is not so easy to actually sing "take everything Jesus" because trust me when Jesus decides to take everything you will find ways to take those words back in a heartbeat. I'm digressing. (And for the record – i do still sing those songs, but it's usually with tears streaming down my face because i KNOW how hard this is, this letting go and letting God and meaning it.)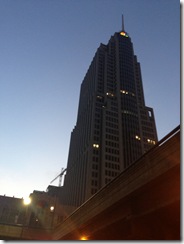 But God IS good. I don't take any of our blessings for granted. and we ARE blessed.
this is losing focus real fast….actually i'm not sure it ever had much focus.
Ok – i was talking about how last week was a crazy blend of crappy and awesome. More polarized than typical. I'm glad it's over. I am ready to take THIS week by the horns and make it good. i started this post this morning, full of vim and vigor. And i did get a lot done today. But then my stupid eye started doing it's thing where it tries to take over control of my brain and they fight and it hurts and i look like rocky balboa after three rounds with the russian dude on steroids. And it totally sucked my will to live. And then I started telling Ben about all we have to do this week while he is gone for work and he asks me if i've ever thought about slowing down……
Of course i have! i think about it all the time! Slow down….psssshhhhtttt.
someday i'll slow down. when i'm 89.
til then, we have eye dr appointments and school conference meetings and dance practices and planning for two day trips up to milwaukee for dr appointments and a child who requires roughly 8 hours of direct, hands-on, highly skilled medical care a day. Rest is for wimps – look out I have a world to conquer!!!!!
But really – in between all the running, there is a lot on my mind. During our radio interviews this week with the endearing and loveable Frank Fontana, i had a lot of time to think back on our journey with Kendall. And what a journey it has been. We will be celebrating her journey with an AMAZING day of celebrations on October 19th. I will put up an entire blog post related to that event at some point this week, because we would LOVE to see you there. this will be kendall's "birthday party" that we typically have at a large venue around her birthday every year and invite everyone to. I could not think of a place large enough to rent out that wouldn't break the bank – and this event just seems like the perfect time/place to celebrate HER.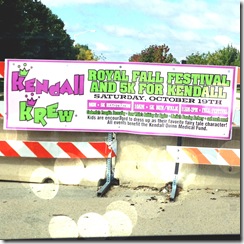 Anyways – lots coming up this week – hoping I have time to update throughout! tomorrow Karissa has an eye doctor appointment to make sure that her sudden regression in reading abilities isn't due to worsening eye problems. she already wears bifocals/progressive lenses so we don't "think" that's the issue, but before we go down a long and wearied path with the school, we may as well make sure it isn't something "easy". And who knows, we could be surprised! Before i pick her up though, I have to a.) somehow get my own contacts in my eyes since i cannot drive in my glasses very safely, and b.) go help out in Kaylen's classroom for an hour or so.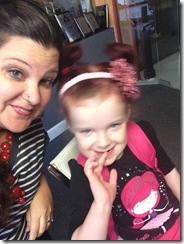 did you make it this far??? you should win a prize if you did. Oh – speaking of prizes – we will be having a cute halloween costume photo contest on Kendall's page soon! Keep your eye out for that because I think it's going to be lots of fun!
ok now i'm going to sleep.
peace out party people.
love and hugs~
terra.