I found this little gem in the bookstore the other day.
i seriously stood there laughing so hard out loud to myself. I mean honestly – a Godfather pencil? Lord knows i love me some crazy pens/writing utensils – but I think this one might top my list.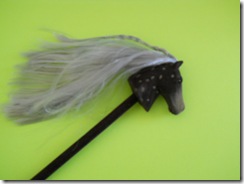 And in case you have no earthly idea what I am talking about – then you have clearly not seen the classic American film "The Godfather". Go – do not continue reading this blog until you have watched it, absorbed it, studied it, memorized it. You cannot possibly relate to me on a personal level unless you have done that.  (ok I'm just kidding. but it seriously might help!)
Anyways. what little girl woudln't want to take her favorite pony head pencil to school with her? It's kind of a genius idea actually. I shoulda bought a few more…maybe I will go back and get one as a fun terra talking giveaway for when i reach my 2000th comment or something. I know you'll all be clamoring for this one!
So – yeah we needed to lighten the atmosphere here a little bit after yesterdays two heavy posts. Thank you all so much for the amazing show of love and support though – I was overwhelmed as my inbox was filling up with notes of love and encouragement and stories of how my drivelly nonsense on this blog inspires you and encourages you. I cannot possibly describe to you all how very much I needed to hear those things, be reminded of those things about myself. Something like last weeks events tends to bring you to your knees in self-doubt, making you question even the ground you stand on – feeling like there is no one you can trust, and you are on your own. But I know that that isn't the TRUTH, I know that is not at all what I believe.
Thank you all for reminding me of the truth, and pointing the way back to where I need to go and believe and go in. And for just making me feel so gosh darn LOVED again! I cannot TELL YOU how very perfect some of your words were. I had jokingly mentioned to someone that I was thinking of printing them all off and laminating them into a little keychain book to keep with me – but now I am pretty sure I am going to. I guess sometimes you don't realize how strong you have been pretending to be on your own until you kind of have a little break down and let other people in. then you realize it was all just a good act, but no way can you pick it right back up again.
But ok i am taking this far too much into the realm of the deep again, and this is all about FUN!
So –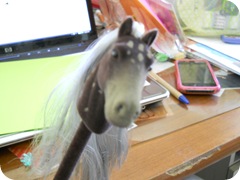 here you go. A nice warm fuzzy image to cuddle up to before bed.
And may you have only irrefusable offers in your days ahead.
T-crest out.