Today I was the guest poster over at Dana's blog – you remember Dana, she blogged here on Tuesday about her son "Looking Great"!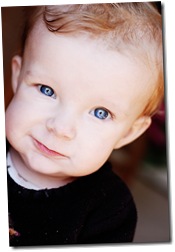 Anyways – today I wrote a post for her blog about what it takes for Kendall (and similarly so many other mito kids) to actually HAVE one of those "great days". thank you to the many of you who stopped by to read her post here, now go on over to her blog and check out my post and some of her other awesome posts – both about mito awareness week as well as her other myriad topics! She's got a fun little place over there!
Anyways – today I had hoped to be able to have a little vlog of the girls telling you about their thoughts on mito and mito awareness week, but our videographer was…not having a very organized day!
I do have some more thoughts I want to get out here, but I wanted to direct those of you who don't get the notifications on FB to know where I am today!
Go on over to Dana's, drop me a line over there, or drop me a line here. Or do both! cause you know how much i LOVE COMMENTS! AND EMAILS!
thanks for checking in on us – check back later for you nite owls and west coasters on THIS post as I will probably update/edit it later.
and then your regularly scheduled random rambling from me, here on my humble abode, will return tomorrow!
Here is a list of all the blog posts from this week in case you missed any!
Sunday – What is Mito?
Monday – Journey to a Diagnosis
Tuesday – He Looks Great – guest post by Dana
Wednesday – Give and Take
Thanks for checking on us!
terra.