Ok maybe busy isn't the right word.
In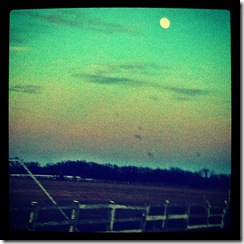 the scheme of preparing for tomorrow nite's big festivities (or tonite by the time most of you will read this) – my workload is really nothing by comparison.  But between now and then – it seems like I have to be in about 82 places at 6 different times.
I am mostly really not wanting to forget that I have to be the mystery reader at school for karissa's class.  Or all the stuff that is my responsibility for the benefit. Or to pick up kaylen from preschool. Or to pack up all of Kendall's tpn/fluids/stuff she will need to be hooked up to in the middle of the benefit. Maybe i should start a list. Or is this a good list? Oh look something shiny!!!!!!!
Also I have been freezing cold all day and canNOT get warm and this is supremely annoying to me. It is probably because i waited outside for kendall's bus at o-dark-thirty this morning with only a long sleeved t-shirt on and it was easily a windchill of 15 degrees. Also I am currently starving.
Other random factoids about today: I spent it sewing. I got some wild hair about sewing skirts for all the girls for the benefit tomorrow nite to go with their CUTE new t-shirts with the hope for kendall logo on them – and yeah. ALL DAY. I can also still taste the bacon bits I had for lunch. Kaylen had a pretty good morning but hit a wall this afternoon, due to over-exhaustion i'm sure. Kendall has actually been needing the pulse ox more, so I haven't been able to keep an eye on kaylen's like i'd like to – but this is probably a good thing. My bedroom looks like a respiratory torture chamber with all the tubing for oxygen/nebulizers, little plastic med packages, emesis bins (clean and unused but ready just in case!). All of the medicine kaylen is on right now is tough to keep up with on top of kendall's stuff – but hopefully by this time next week she has totally turned the corner. oh shoot one more thing I can't forget – her ENT followup appointment. that I need to schedule still.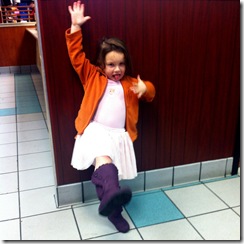 So basically – I have a lot of stuff to do tomorrow, but it will be FUN stuff (unless i forget someone, in which case it will be pretty UNfun) – but we will all hopefully end up in the same place tomorrow nite, which is the hope for kendall benefit!! So excited to see everyone, and all the hard work that has been done. And on that note…I should go try to get some sleep. Definitely gonna be a long day tomorrow.
Never forget how awesome you are. Cause you are.  Thanks for being you – and for being a part of my life!
have a beautiful friday!
terra
*no, the pictures do not mean anything. They are as random as the rest of this post. Enjoy!*