And, as is par for the course this week, I know I'm a bit late with this post!
Today i wanted to tell you (well, at least those of you who care about all the things i love!) about my favorite place to get the girl' hairbows – Blossom Country!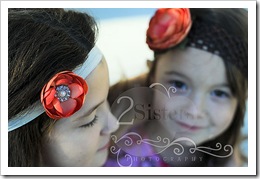 This business is the brain child of a beautiful lady name Meredith, who started making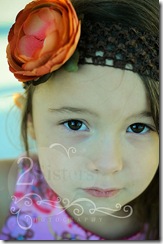 hair bows/flowers for her own little girl when she was a baby. She couldn't find any that she quite liked enough, so she started playing around with making her own, and out of that, her business emerged! I first met Meredith last year at a craft show, and was so impressed with her gentle spirit, and the obvious passion she had for what she does with her handiwork! Plus her flowers are just beautiful! She has this amazing eye for putting together colors and pattern combos that just make my heart happy!
I was honored to be able to take some photos of some of her newer items to put on her facebook page, where she sells her items from, and as you can see, my children just absolutely had to be DRUG into this! 😉 We are proud owners of a few gorgeous Blossom Country "blossoms", and we are forever getting compliments on them.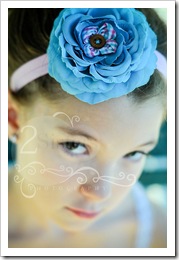 Anyways – I am definitely in love with these gorgeous flowers and bows for my baby girls, and wanted to share them with you! Miss Meredith has graciously offered to give away a free bow/flower to one of my wonderful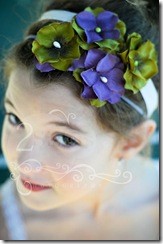 readers!! To get your opportunity to win the flower/bow of your choice, all you need to do is make sure you go  like her facebook page, make sure you are a fan of Terra Talking the facebook page, and then leave a comment here to let me know that you did both of those things!
Easy Peasy Lemon Squeezy!
Thanks for stopping by for this Things I <3 Thursday!
See you on the flipside!
terra.
Disclosure: I am pleased to have Blossom Country as a sponsor of Terra Talking. In exchange for this review/giveaway, I received a free blossom of my choice. If you have a blog or business that would be interested in sponsoring  or advertising on Terra Talking, please contact me for further details! Email: terra@2sisphotos.com   I look forward to hearing from you! Thank you!
Giveaway will run from 9:45 pm Thursday, Sept 13 through 9:45 pm Saturday, Sept 15. Winner will be announced in a blog post Sunday afternoon!