When I actually DO question my own sanity. My own ability to survive myself.
Tonite was one of them.
this is HARD. Getting Kealey ready for school. Running everywhere in search of the elusive school supply list. Realizing that I should have just sucked it up and gotten the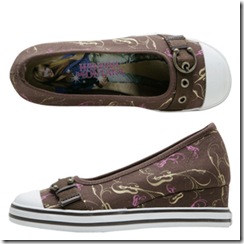 Hannah Montana coveted shoes LAST week when there actually WERE stacks of boxes of them at the store since today there was a dearth of them. ( If anyone happens to be in a Payless Shoe Source store and spots these in a size 12.5 and picks them up for me, I will repay you by naming my fourth child after you.) Realizing that in a very few short months I will not be able to go ANYWHERE without a double stroller. I will be a prisoner to the lugging of the 53 lb. behemoth stroller in order to do most daily tasks like getting groceries or running in to Target for a few last minute items.
i am tired tonite. Worn out and worn down. Doing all the running around today to get the last minute things, go to the last minute school open house to meet the teacher we found out about last minute, getting naps in, wardrobes planned, lunches made, dinner prepared, kids fed/bathed/pajama-ed, some nice mommy time, kitchen cleaned up and finally all three in bed – This has sucked every last ounce of my energy. and in 10 short hours I will be up to start it all over again. Just me. And my tenuous grasp on sanity and strength. This is what scares me.
this is what makes me question myself.
All around me the neighbors are coming home from their "Last Night of Summer Celebrations": family dinners at special places, trips to Chuck E. Cheese, one last run to Dairy Queen. And my children have none of that. Instead of a fun family celebration they got me. Tired, cranky, worn-out me. I made a pan of pre-made brownies. We did a Dora foam craft. That was about as much as i could muster. I feel like a bad mom for numerous reasons – mostly just that I feel so inadequate doing it alone all the time. dont get me wrong, when Ben is home he is Father of the Year no doubt. he does what he can from the road on the phone. But at the end of the day, it would be so nice to have someone ELSE carry the little one up the stairs again. Someone ELSE brush Karissa's teeth/pick up the bathroom/put the clothes in the hamper/listen to the kajillion questions designed to further delay bedtime.
I am just in a whiney mood so I'll stop.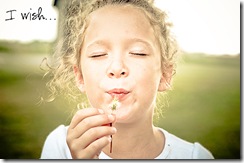 But at least it keeps my mind off of the inevitable.
The fact that tomorrow, Kealey will be a big girl. no longer will I have my baby home to talk to, be my helper, be my constant companion and friend as she has been for the past 6 and a half years. Every single bible study, MOPS meeting, playgroup and doctor appointment i have ever had – she has gone with me. Grocery shopping, errand running, crazy work-related tasks at the Kinko's for hours on end – she has been there. Last year seems like such a "baby-ish" thing compared to the dauntingness of ALL DAY SCHOOL. From here on out, she will be with her teachers for more hours in a day than me. Her friends will begin to have more influence on her life than me. When she learns new things, they won't be from me. I hope she doesn't forget me and all the fun times we've had together. Everything I have learned about being a mommy, Kealey taught me. So many nights rocking and patting and rocking and singing and rocking and crying. So many days of tears and tantrums (both of us) and breakthroughs and joys and new skills. so many times of her making me laugh, making me mad, bringing me to the edge of sanity and back again.
And all that changes tomorrow morning at 8:35 when my baby girl climbs up those steps on the big yellow bus, and waves at me out the window with that huge gap-toothed grin on her face – SO EXCITED to be starting school, "but a little bit nervous and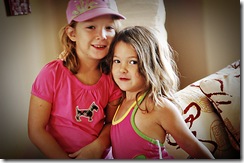 shy too mommy". She told me today that she thought maybe she was being bad to Karissa cause she really was going to miss us all so very much tomorrow, but didn't know how to handle it. I do'nt know how I am going to handle it either babycakes. I know Karissa will probably be hit the hardest. She asked me tonite why you had to go all day and leave her. I told her we would try to stay so busy that we hardly had time to even think about it and then she would be getting off the bus. I hope that's true. I hope I can make that happen.
so baby, I wanted to write this all in a letter for you and stick it in your lunchbox, but I know you wo'nt understand a word of it. And that's ok. someday when you're a momma you will. But I hope that day is a long long way off. For now, I'll write a shorter one. Something about having a GREAT first day of first grade, hoping I packed enough food for you for lunch, hoping your pb&j isn't too soggy by lunch time. I hope you have SUCH a great time learning all the amazing things you are going to learn in first grade. I hope that having so many friends already in your class doesn't get you into TOO much trouble! I hope you make lots of new friends and that everyone is nice to you and that you never have horrible no good very bad days. And i hope you stay safe. It is hard, so very hard, to let you go. I want to curl you up and hold you in that rocking chair just a little longer – but that would be cruel. I want you to experience how wonderful this life can be – and all the awesome things about this world we live in. So tomorrow, you'll take that first step in the journey of the rest of your life.
but know this – I will miss you SO MUCH. My life will not ever be the same without you there by my side every minute of every day. I am not quite sure how I am going to function without my mommy's little helper there to keep track of my phone, the keys, sissy's bubba or any of the other million little things I lose and you find in any given day. Who will carry my debit card when we go in the store because I have no pockets and you always do? Lord knows your sister would lose it quicker than I could even hand it to her…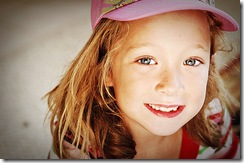 You're such a good baby girl. I hope the world recognizes that when they see it.
i love you Kealey Grace-Elisabeth, my beautiful gift from God. Wear your name well. Learn all you can. Be the best YOU you can be.
And come home safe on the bus ok?
Love,
Mommy
Ps – if, in the morning, I do seem to have lost my mind, then I'll know. This really is the end of my rope. And then you'll all know, why I am questioning my sanity tonite.
Really – i'll be ok. I know that my current state of mind is nothing that a good night's sleep can't fix. That and maybe one of those fishbowl margarita's from On The Border. Only 15 more weeks. But who's counting?!?!?
ok really. I am really going to bed now.