Holy cannoli. i cannot believe it's been so long since my last post! I actually had a friend ask me last nite if I was joking or hiding posts because she couldn't see anything after September 27th. It doesn't SEEM like its been that long, but I guess it has! So much for the September Challenge, hey? (remember that crazy time I was going to walk/do something for my mental health/blog every day in September????)  And really, just to be my usual stubborn self, I will go back and backdate a few posts to complete the September calendar (which is on the front page now, on the bottom middle under all the random word tags!) But the point being – I didn't quite make it, and I definitely started lagging off on the exercise portion of that challenge about two weeks in – but here's what i learned from it and through it.
1. Support always helps! I was blown away by how many of you emailed/commented/left me Facebook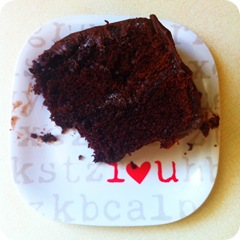 messages of either encouragement in my efforts, or to let me know that you were going to make a similar effort. I really wish I would have found a better way for us all to communicate more because i think that is a good key to keeping up with things – checking in with others, having them check in on you, having someone ask that question is motivating – whether its cause of guilt or cause you want to TELL SOMEONE that you did it! I'd love to hear your thoughts on a way that you think it would work to have better "group support" – comments here? our own page on my site? an email group list? a personal email from me daily? I'm really curious about this – PLEASE take a couple seconds to tell me your thoughts on this!
2. I learned that it wasn't always about the "exercise" or "working out" for that 20 minutes a day – but that it was more about forcing myself to have 20 minutes of "me time". That's why taking a walk outside in the evenings really worked when the weather allowed for that – because it was just time to decompress after the day, a time where i could think about and process through anything – or nothing at all. Getting my "mental health exercise" in by catching my breath, clearing my head, doing something without sticky little fingers all over me – that was the real benefit of that challenge.
3. Blogging every day (or just about every day) really forced me into a discipline of sitting down to write. Of coming up with content that kind of meant something – rather than just spewing random facts about our sometimes boring/sometimes too exciting life. Not sure if I actually HIT that goal, but that was the goal. It made me start looking at my blog in a somewhat different light. It's always been my "baby", a place I love to come and pour out my heart and feelings, but seeing how many of you were coming every day that i was writing new stuff – kind of made me see things a little differently. I liked it! But While I could see that you were here, and some of you ARE so good and faithful to leave comments here (some of you only get a red star for emailing/facebooking, vs those who get GOLD STARS for leaving comments!!) – many of you are just stalkers! You come and take a little piece of my heart by reading my thoughts – and then you don't share any of your own thoughts! And I get it – some posts there just isn't much to say! But i realized that i loved interacting with all of you! i want my baby (the blog) to really BE….i don't know. someplace we can interact. i share my thoughts, you share yours, we all hold hands and sing kum-ba-yah around a virtual bloggy campfire and someone lights their coat on fire trying to make s'mores. got it? Anyways – i loved learning more about this passion of mine in blogging over the past month.
So – I'm gonna stick with it for this month. clearly i'm a tweed bit behind considering the month is like half over.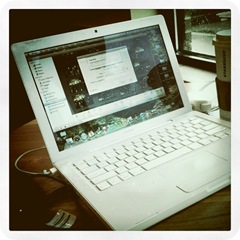 But really, it's not about the day's i've missed, it's about what i'm doing from here forward. Water under the bridge my friend – the past is all just water under the bridge. So who's with me this month? Obviously October is very low key. I am not even sure what the challenge is – every day that I post, you commit to commenting??? Yes that is a great deal! But it kind of leads me into one last question for today's terratalking test: which is, why DO you visit here? In all this soul/blogsearching, i'm figuring out what my voice is, what my purpose with and for this blog is. I have heard from so many people that I should write a book. But I'm not quite sure what it is that I'm saying. so help me out please. Tell me what it is that you "get" from terra talking, that is always consistent (well, kind of consistent – i know that not every day leaves you belly laughing OR sobbing into kleenex – but some days do that, right?) I am open to hearing any and everything about this. If you'd prefer to email it to me, that's fine, you don't have to leave a comment for this one unless you want to!
Ok here's your mission then:
When you get done reading here – go down to the little place where it says "leave a comment". Click in that box. Start typing your answers to the following: What/where/how can we have better communication or follow up for support for people who are following along with the monthly "challenge", whatever that looks like?  Am I or am I not the brightest part of your day"? (i kind of ad-libbed that one from the post!), and final question – what is the "purpose" of terra talking to you? (and its fine if its just – to get info on kendall, to see if you're still alive, because you like the pretty blue background – whatever). The point is – TALK TO ME!!!!! Got it? ok good.
And now that you know where the post calendar is, you can check it to see how many backdated posts i manage to fill in between Sept 27th and this date! THAT Is a lot of hot air to come up with, let me tell you what!
Ok peeps – I'm out. Leave a comment, spread some love, keep on keepin' on.
much love to you all!
T-cup.