i had most of a post typed up on saturday….but i switched computers so now its gone and i forgot what it was about.
that is SO par for the course these days.
it has been a heck of a week. I got hit on Tuesday with one of the worst asthma flares i have had since we moved from CA (where they were always bad). looking back (and i know ben will keel over in shock at this admission) – i probably should have gone to the ER. I needed that kind of support. But i didn't and i feel like i am on the upswing again I just need to be able to gather my thoughts again so i can remember what i was trying to do last week before i had to focus all my thoughts and energy on breathing and staying alive. It really is amazing how much energy goes into inhaling and exhaling when your autonomic system isn't doing that for you. Our bodies are AMAZING machines put together by God to run just precisely so. It amazes me that MORE stuff doesn't go wrong with us all on a daily basis.
So anyways – yeah. breathing should be working better hopefully by tomorrow.
Ok update – it's tomorrow! almost the next day! And yes breathing got much better today. SUCH a relief.
Woke up today to ben this nice man in my room telling me that kendall's pump failed last nite so she was not fed all nite. Most 9 month old babies do not need to be fed through the nite, so its not like its a HUGE emergency, but it was 12 ounces of food that she is SUPPOSED to have, and as it is I spend most of my day feeding her. There was just no way i was going to be able to get 12 EXTRA ounces back into her. It was a little shaky at the beginning of the day – I am sure that the lack of food had made her sugars drop a little, plus she NEVER has an empty stomach, so when we started trying to shovel food back into her it was enough to cause a little bit of a revolt by her system. Since she can't throw up anymore (because of her Nissen surgery), it results essentially in just a lot of dry heaving/retching, which turns into horrific hiccups. And then her eyes get all freaky red-like. Not a fun situation.
so we just tried to find a good happy flow today and go with it. She took an almost 4 hour nap this morning (yeahhhh, low blood sugars much?), woke up in time for physical therapy and then decided twenty minutes into that that she wanted another nap.
apparently i am being too negative. Ben did an OUTSTANDING AMAZING WONDERFUL job of assessing and fixing the situation this morning. all is now well. The girls enjoyed but were a little shocked by a day full of absolutely nothing. They played with friends and tortured each other all day long. And managed to not destroy my house in the process. Thank God for new hair straighteners from Grandma to divert their attention.
anyways – on to the point of this post – NEW PICTURES!
Enjoy…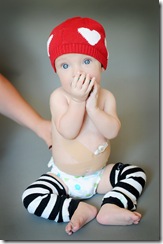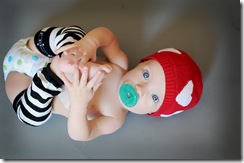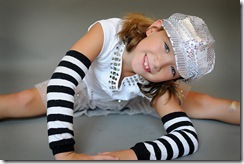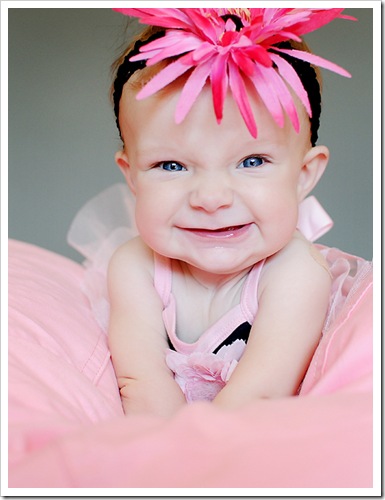 All taken by my darling sister. She is so amazingly talented and i am in love with what she captured. There are tons more to show you, of the other sisters also. But she is holding them hostage so they'll have to wait for another day.
Hope you all have a wonderful nite.
And that my Christmasy banner doesn't make you feel too anxious about the fact that there's only 100 or so days left till Christmas.
Joyeux Noel!
terra