so it's not the most original blog post title ever. shoot me. I have 45 minutes to write three more posts and I am up against the clock with Kendall's TPN needing to be switched but I WILL PREVAIL over this blog post challenge craziness!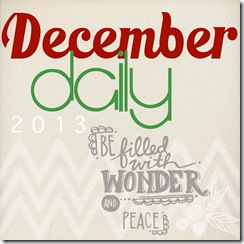 So this one is just going to be…..ummmmm…..a list!
Ok we'll make it a list!
My preliminary December Daily list:
(and in case you are wondering what December Daily is, it is basically just documenting your every day holiday related traditions/celebrations/things leading up to Christmas. HERE is a little post I wrote the first year I started trying this. I have never actually completed it. My main goal would be to a.) DO fun stuff or at least holiday related stuff every day leading up to Christmas, and b.) document it with both pictures AND a completed scrapbook to hold the memories/pics/documentation. i have follow-thru issues. Exhibit A – me typing furiously as the minutes tick by on the month I was supposed to blog every day.)
Ok like I was saying – December Daily.
We have our "Elf on the Shelf" who hides in new places every night. Gotta take more pics of that stuff.
We have our favorite holiday movies to watch – Elf, One Magic Christmas, Polar Express, A Christmas Story, It's a Wonderful Life. There's others but those are the main ones we have to hit.
We do a gingerbread house usually (that Ben gets VERY into with the lined up decorating!)
Cookie baking night! (that usually starts off with mass excitement and ends with mommy finishing up the last three batches of cookies and cleaning up flour for days.)
We drive around looking at Christmas lights at least one evening.
We put up our christmas decorations (of which there are very few beyond a tree, a wreath and a few lights outside in the bushes.)
We get STarbucks drinks in red cups because that means Christmas cheer, right???
And this year I'd like to figure out a way to give back somehow, in a more organized fashion. (vs just the haphazard throwing of change at the panhandlers on the freeway exits) Do something to show the girls just how very blessed we are to all simply be together. Maybe take some things up to the hospital with child life to say thank you for all they did for us this past year. The cancer program gets tons of stuff given to them for their patients, but all the other floors have to rely on donations coming in to have new stuff for their playrooms and the patients on their floors. I'd love to be able to help restock their shelves a little bit. I do'nt know – I gotta flesh that one out a little bit more.
Ok – Twenty minutes to get two more posts done. Ugh.
Almost there!
T.