When I was young and full of idealistic romantic views about how my life and love would be one day – It never looked anything at all like what my real life is.
I loved this quote from Henry David Thoreau and I always "imagined" my life being about me finding myself deep in the woods on Walden Pond too, and being this amazing writer and living this quaint quiet little life.
Life has a funny way of shaking up what you thought it would be and making it into probably what you need, but never would have asked for.
Today I am torn between my desire to go double fist two Venti Starbucks quad shots and be the most productive person on the planet, and curl back up under the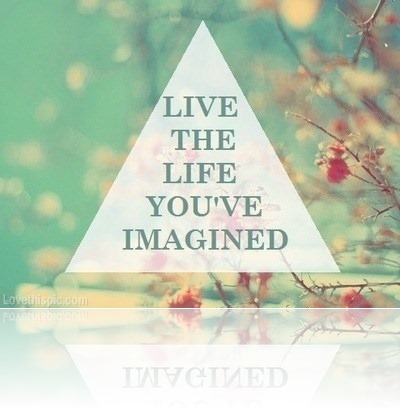 covers for a good cry. I will probably end up doing some combo halfway in the middle.
Last week the beautiful daughter of my best friend passed away and I have walked through the Valley of the Shadow of Death with her over these past days. It is beautiful and heartbreaking and really super hard….yet I wouldn't have been anywhere else in the world besides right there with her. In the hard moments and in the glorious ones. I have cried so much this past week that I feel dehydrated. And just when i think i'm done crying, something happens to set me back off. I have a whole other blog to write about all of that…
And in the midst of all of that emotional upheaval, I am preparing for Kendall's surgery tomorrow. It is the one we knew would have to happen when she started having her line issues/infection a couple weeks ago. Rather than sit in the hospital for ten days, they released us to home on IV antibiotics to clear the infection and plan where and how they are going to either fix, replace or give her a whole new line. There are no other spots to put it. In almost 8 years of constant use and abuse no small veins should ever have to endure – hers are scarred over, clotted off, or otherwise just not strong enough to support what is needed of them. I don't talk about this a lot because, well, it really sucks. I do my best to shield people from the harsh realities of what Kendall actually lives with, endures. Her battle is one of quiet yet fierce strength, and to overdramatize that serves no purpose. But this is where we are at. A world class surgeon scratching his head and unsure what his plan will be once they wheel her into the OR tomorrow. A momma who is scared shitless about the ramifications of this surgery. A little girl who has endured countless surgeries and procedures but THIS time has been able to voice her nervousness, her fears about how it feels to wake up with the tube in her throat, how bad it feels when she gets too much gas anesthesia (yes she uses those words!)
This surgery, more so than any other before, I have to leave in the hands of a God who has never failed us before. And oh how hard this is. It is SO unlike that peaceful little idyllic life I had imagined. I am in turmoil, there is chaos surrounding me in the logistical planning of my job, activities for my babies, not leaving them alone but not knowing what the hospital stay is going to look like, making sure that everyone around me has everything they need because that's just what I do. I keep everyone happy and moving and doing what they need to do. But this….this feels overwhelming.
I know there's all these happy little trite things you say to someone in my position. I know all that because I've said them myself to others. But oh how my heart hurts right now. These are hard days. They just are. There is no sugarcoating how scared I feel, how I cannot stop crying for reasons I'm not even sure of, I just know the tears fall on their own, how I don't know how to just "fix" everything and make it all better. I cannot sugarcoat that and I don't expect anyone else to do it for me. I will find my peace when I quiet my thoughts and my heart. I know I will. Right now, I just need to get this all out.
And even in this, the journaling of these thoughts and feelings in my space, like I always have in the past – it is helping. I have held my pain in deep inside for so long, but this is where I feel happy…writing my thoughts. I will get back to doing it more regularly.
Today, I will pray over Kendall's team of doctors that is meeting this morning to talk about our best options for Kendall's line surgery tomorrow. I will pray that the God who has done miracles before will miraculously open her little veins, will strengthen them, will guide her surgeons steady hands to exactly where they need to be. I will pray for my little girl who feels a nervousness no 7 year old should have to feel. I will figure out how to pay for the stupid American Girl lego's she is asking for for after surgery and I will put a smile on my face and i will rock her and tell her all of this will be ok. I will be momma bear to that know-it-all anesthesiologist and tell him no you may not use full gas for this procedure even though it's easier for you. I will tell Kendall I will protect her always and no matter what.
In the words of Marcus Mumford (<3!)
" I will hold on to hope, and I won't let you choke on the noose around your neck.
I'll find strength in pain and I will change my ways
I'll know my name as it's called again."
I will figure this all out and I will get through it like I always have in the past. Because it's what we do.
I may not be living the life I had imagined, but I think maybe in a way I am. I always imagined that I would be the heroine of my own story, I would be strong, I would endure under any circumstances. And I think i'm doing that ok.
And now I have to go get that super strong coffee and start doing all the things I have to do.
Peace out party people~
T