Did you miss me?
I missed me.
I missed here.
I am not even sure what the blog looks like anymore really. I should probably fix that.
To explain why it's been so long since i've blogged would probably break the interwebs with the length of post it would take. And really, it wasn't any one thing or reason in particular. It is a mixture of things, tossed in with timing, priorities, all that kind of stuff. I am sure part of it will come out in time.
But I started thinking – Why is it i started blogging in the first place? What is this blog for?
And I think the answer is to tell our story, to tell my story. To record memories. To interact with friends, family, the world at large.
And a part of what happened is that some people started turning those stories against me. Things I say or things I would talk about were being discussed by people who had no right to dissect my words. I was too emotional or I used too many swear words or i didn't say this right or such and such made so and so look bad. I was being given all these boundaries within which my writing was supposed to fit – and it made me tired.
I realized though – over the past few months of having my thoughts only rolling around in my own mind and not being able to put them here in my own little space – that
Life Is Messy.
It is not always full of sunshine and roses and it will not always make everyone happy to hear about the stormy times, the cloudy days and the flowerless paths that sometimes get wandered down.
Sometimes I don't always make the smart choice. Sometimes I don't even make the right choice.
But they are my choices. I make them and I live with them and sometimes I write about them.
And always, I live with them.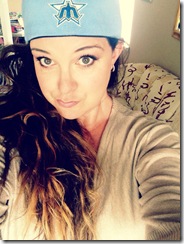 So this is my life.
This is my family and these are my people and these are the choices we make in any given day.
This is what I want to remember –t he stuff of life. The ups, and the downs. These are our days, and these are our stories. My life today, my life yesterday, and what I hope life looks like in all my tomorrows.
Sometimes I will tell you what's going on with Kendall – and that is just what it is. my view on how kendall is doing. It is not medical fact. It is just a tired mom trying to make sense of a medically complicated kiddo who wants desperately to keep up with her sisters but whose body doesn't always cooperate with that.
Sometimes I might just write about how much I am currently in love with a mint/coral/gold color scheme and that will be all that is. Pure fluff. But it's what might be on my mind.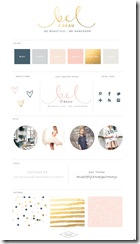 Always I will share the things that make me laugh. My kids are hysterical sometimes, yo. I am in love with watching them grow up and develop their own personalities. Somedays i feel like i've been in this fog of motherhood – survival mode – and i'm just realizing how truly amazing my little humans are.
I have a lot of thoughts most days. And I hate feeling like I have to censor myself sometimes, for fear of what people might think. I'm tired of feeling like that. It's exhausting and not life-giving at all.
So i've been going through some stuff and i'm ready to get back here, to one of my favorite places in the whole world, my blog. It's been kind of lonely without it. I miss the interactions I have with some of you. I especially miss knowing when i've made you laugh!
And I think that's about all I have to say about that for today.
I need to update on back to school. I did at least take first day pictures, even if i didn't plaster it all over my facebook or here on the blog. And of course, there are multiple issues and complications with kendall starting school. Leave it to that one to turn back to school into a full time job for me. Speaking of jobs – I need one – SOON! Badly. No i'm not sure when or how i'll fit this in but i've gotta do something. too bad nobody wants to pay me thousands of dollars to blog! Or pin stuff. Or make brownies. I am VERY VERY VERY GOOD at those things.
I have a vlog coming soon too. Don't be too excited. It's about mascara. Because i kind of have a closet mascara addiction.
So what's new with you? talk to me!!! i missed you all – and now i'm back. So grab some coffee and pull up a chair.
Thanks for coming back to see me!!!
love –
me.