Two posts in 24 hours – google reader must surely be flipping out trying to figure out if its a spam post!
I promised Ben i'd put up some pictures for him from our trip to the pumpkin patch on Sunday. In spite of having to use the self timer on a few photo's (the fricking remote for my new camera is $200!!!! Highway robbery!!!), I think we got some cute family shots.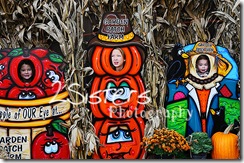 This place seemed like it would be a lot of fun if you had the time/inclination to go out to the Upick orchards for apples, peaches, anything that's in season. I may have to take the girls back in the spring!
we ALMOST came home with a new kitty too – but a.) i couldn't catch the stripey one I really wanted and b.) how ethical is it to steal a barn cat from a farm? I mean, is this the kind of life long lesson I want to teach my children? (and in my heart of hearts where i love all things kitteny and furry I am screaming YES YES YES!!! Take the kitty and run!!!) I really do wonder how long I could have kept it quiet in my jacket before Ben heard it and turned around or made me throw it out the window on the freeway. Suffice it to say, he is not so much a cat person. But he tries, for me.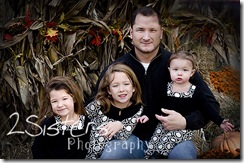 anyways – bottom line is – we didn't bring the new kitty home. yet.
tell me I am not scheming ways to go back to the pumpkin farm and find that danged cat.
I am sitting here right now in the relative silence of my house. I have only one child right now. it's a surreal feeling. i can hardly remember the time when this WAS my life – with just kealey to entertain and occupy my time. It seems like it flies by so fast… And in just a few short weeks i'll have FOUR little munchkins running around. I still am not quite sure how THAT happened. Emily asked me yesterday if the timing of all our children was planned. Um. No. I mean, i am sure GOD planned it somehow. But if Ben and i had had to PICK when we were going to have kids? I think we'd still be arguing back and forth over when is a good time to start, and what is the perfect age spacing between children, and are two a good number or should we go for the whole soccer team??? It was an interesting question and one I had to think about – why and how our children have come into our lives at the timing that they did. And looking back, I can see where each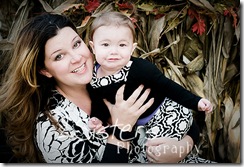 one was born at just the right time for HER, according to our lives at the time. Each one brought with them a sense of renewal and hope at a time we needed it so desperately. Perhaps none so much as this little moochie-pootie. hence her name – "hope". She truly represented hope to me at a time when I had none. And now i just hope to survive her most days…Ahhhh the love of a mother for her children!
(HOw in heck did i get on this emotional tangent???)
Anyways – I am back to chillin' with the pumpkin latte in my quiet house, except for some choice itunage pourin' out tha speakers.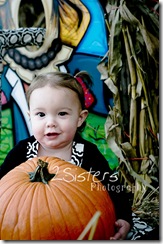 Power to the People.
the terrarist