I don't know if i can catch up all the way. as it is, i may just write a few meaningless sentences and hit publish JUST so i can meet my goal of blogging every day in October!
But surely i wouldn't be so driven by a non-sensical goal like that would i ?
Ok so this is supposed to be LAST sunday's post…Yeah i can't even remember that far back! it's just been a lot of jumbled up days this past week. Staying up all nite does that to you I guess, and to those of you who HAVE to do that on a weekly/daily/whenever basis – my hats off.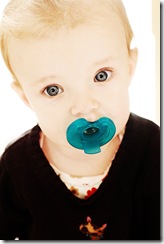 It is, if nothing else, more incentive for me to actually keep the appointment i made with the endocrinologist for myself to get to the bottom of my thyroid issues. Maybe they can help find something to fix, something that is just off enough that THAT is the reason i have zero energy most days, and can then therefore tweak that little thing and i can have energy again! Speaking of, I should make a pot of coffee. Today as I am writing this, I spent most of the nite awake because Ben was awake most of the nite with a horrible cough. Also because I was worried for my baby nephew and my darling sister – he was admitted to the hospital for concerns about meningitis. (And yes, i know, it IS always something with our family!) So anyways – i'm a little draggy today because of that.
But yeah, i can't think of much from last Sunday.
i wonder when we'll get our first REAL snow, and if we'll have more snow this year than in recent years. i like it when it snows. When everyone is home safe and sound that is.
I hate having big ideas and no time/energy/childcare to carry them out. Like finishing the decorations on my porch for fall, cleaning out all the junky spaces in our house that i know so desperately need attention, making freezer meals ahead and stocking our freezer up with good food, or just being able to have time to meet friends in the middle of the day.
And now I have the sneezes. Awesome. This is how Ben was all day yesterday, then he was up hacking all nite. And if it stays just like that, and doesn't spread to the littles, things will be good. let's hope!!!
Ok i am bored with whatever random thing I started out typing this catch up post for. Time for a new boring catch up post!
ciao.
T
oh ok – you twisted my arm. a funny video just as a reward for reading through this boring stuff.
Truly – this is one of the most inane things i have ever seen. I don't know if its more sad that some guy actually took the time to put his cat into all these positions, or the fact that in spite of myself I laugh doubled over at this just about every time i see it.
Plus its fun that the song gets STUCK IN YOUR HEAD for like three straight days after you watch it.
Fully endorsed by Kealey, Karissa, Kaylen, and cat – i'm-a-Kendall-cat!!!
Enjoy!