Monday.
Another crazy day!
New nurse training all day. Think she's going to work out just fine!
Spent most of the day getting this done: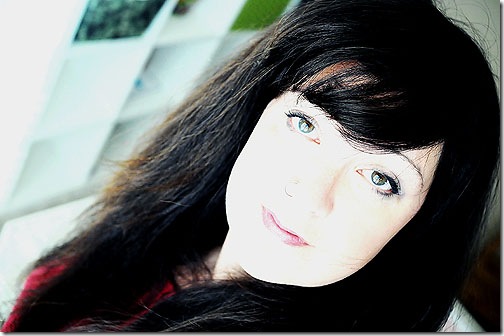 As my mom says – they are much better than the last time I had bangs cut.
By my darling grandma marge – and for the record grandma, I thought you did a good job. Its not your fault that you ran out of hair in the front before you got them all straight. and i am glad that you and my mom started talking again a few years after that. And you know, its not like i have any long lasting effects from being the school dork for three years after that.
(i'm just kidding!)
Anyways.
it was a good fun day. We got chick-fil-a for lunch – ANY day with CFA is a great day!!!
Not so much Christmasy stuff. I think I was just too darn busy with real life stuff. Mondays to begin with are usually crazy. Add in a new nurse/all the training/running around all afternoon – and yeah, i am just glad i got SOME sleep…and that everyone made it where they needed to be on time!
Maybe by later this week we'll be all good…
fingers crossed!
terra.