On the third day of christmas…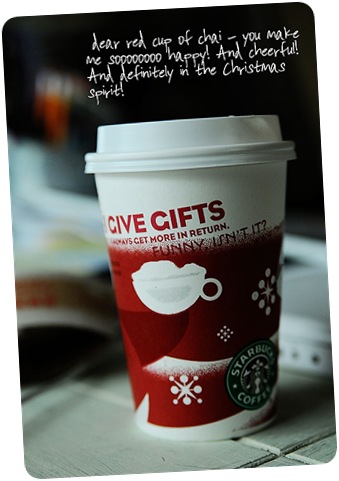 we had three nurses here for 1 medical kid and 1 just plain hyper-crazy one. Turns out one of them was doing a supervisory visit and one was training, but it was still nice…if a little insane. Actually the whole day was full of hyper-energy, for everyone else except for me. I am hoping that its just coming down off the steroids and NOT because i am actually still sick.
Other highlights of the day – I made dinner! I know. try not to be too impressed. it was even a hard one, where i had to actually chop stuff and assemble it all into a meal first. and THEN cook it. (vs. the usual – take it out of a package, put it in the micro, serve on ikea plastic bowls. the end.)
I am starting to get all verklempt with thoughts of fun crafts and projects to do with the girls – i can hardly keep it all straight! Gifts to make and gifts that we make that actually ARE gifts, and who needs to have one of our special handmade gifts, and ooo look! sparkly things!!!! Totally ADD in times like this. Very hard to focus on one task at hand because i am starting about 8 things at the same time and then confusing myself with where i am in the process of the others…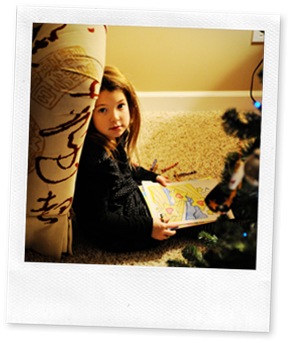 So besides my domesticated dinner, and sitting down as a family to a nice, unrushed dinner – it was nice to hear the girls planning what they were going to make for everyone for Christmas gifts. I think all my talking about this topic is FINALLY starting to get through to them~ it does my heart so good!
I hope we do get the promised blizzard that is supposedly on it's way through here tonite. Even though I did bet a bottle of wine with our nurse on it NOT snowing like they are predicting. There is still something about a good early snowstorm/snowfall that gets you in a great Christmas spirit.
Here are a few more shots of finishing up the tree decorations~
Definitely not the chaos that the first two days contained – maybe there is hope for our month actually calming down and being the peaceful season it is meant to be…
Nahhhh!!!! What fun would that be???????
Let it snow!!!
Terra