Just a new post for you to leave birthday wishes for Kendall here if you so wish!
Thanks for your prayers and for celebrating this awesome day with us, both near and far! We'll have a piece of cake for our dear friends and family who cannot be here to consume one themselves, and of course redonkulous amounts of photo's to be shared tomorrow!
Happy Kendall's Birthday to you all!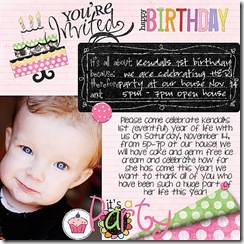 terra