Tomorrow is my parents wedding anniversary.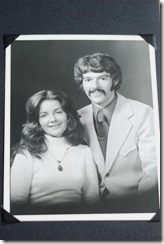 thirty-six years.
36 LOOOONNNGGGG years of enduring the other's snoring. washing and folding underwear. cleaning up kids' puke in the middle of the nite together. packing and moving and packing and moving and packing and moving so many times you lose count. building a ministry together. ministering to other people right through your own hurt and problems. worrying about bills and money and housing markets and medical issues and emergencies and more bills and less money and more kids and less money!
Good times and bad times and in between times and survival times.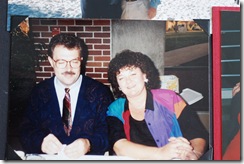 and more memories in 36 years than could ever be written about.
i think there have been at least 36 houses in those 36 years.
five kids.
ten grandkids with one more on the way (no that is not from me – refer to the other four children listed above.)
thirty-two years of ministry as a pastor and pastor's wife has left them a legacy of touching the lives of so many people I couldn't even begin to take a stab at the number.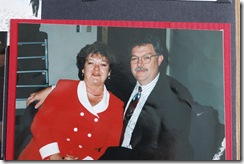 We do not live in a time where marriages easily last this long. I know that I am one of the lucky ones. lucky to have been the product of these two crazy kids falling in love and getting married three short months later in the middle of a snowstorm. lucky to have had this kind of love, that weathers any storm, modeled for me. lucky to have both of my parents still so very in love and committed to each other and to us as a family. no, maybe lucky isn't the word i am looking for.
blessed.
very very blessed.
they are amazing, my parents are. Weird and strange and kooky as they can sometimes be (if you don't believe me come listen to my mom pretending to be Mrs. Claus on my answering machine) – they are amazing in their own way for what they have stuck together through for thirty.six. of the longest years. they are my hope. my inspiration. my past and my future. I am who I am (in all my own weird, strange, kooky glory) – because of them.
So thanks mommy and daddy. thanks for putting up with the lost keys, sick kids, dirty laundry left in piles, times of want and times of plenty, "not getting full meals", and many many magic Christmases – all so that we could send you this wish every December 22 –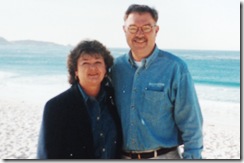 Happy Anniversary!
love,
me